Herald Press Limited (the original printing house) began servicing the printing needs of Windsor's businesses and private clients in 1890. Through the years, Herald Press has printed anything you can think of... Business Cards, Continuous Cheques, Custom Flyer Booklets, Bulletins, Calendars, etc... Herald Press Limited also offers high-speed copying, promotional and marketing materials, business essentials and more.

Real Estate Post Cards
Professionally designed, useful templates.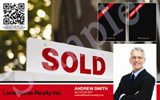 Our professional Real Estate post card designs include helpful information on the reverse to encourage your prospects to keep them on hand.
Check out samples today!
Business Ideas
Thank You!



All of us at Herald Press appreciate the ongoing relationship we have with our customers. Thank you for your business!



Business Forms



View our online Forms Catalogue for computer forms, cheques and more.